Dear friends,
It's been many months since I've written to you, and I hope you've been well. There's been a lot going on, and so I thought I'd write to fill you in.
2017 Vintage & Custom Drum Expo
I'll be playing with Steve Barry and Max Alduca for my Sonor clinic at the 2017 Vintage & Custom Drum Expo this Sunday 8th October at 1:15 PM. We'll be playing some of Steve's music, and some of my music as well as demonstrating some creativity exercises in the middle of the set. Jackie Barnes will be playing before us with Lachy Doley, and then master drummer David Jones will take the stage for a one-hour set of solo drumming once we're done. There will, of course, be many great exhibitors showing off their beautiful vintage and custom products. The expo keeps us up-to-date mostly via their Facebook page, so head on over there and give it a 'like' if you want to know more: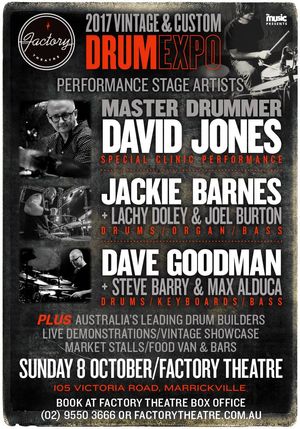 https://www.facebook.com/vintagecustomexpo/
This newly uploaded video shows the kinds of things I'll be talking about on the day: https://youtu.be/1ks7QPeJuy4
Remo Drumheads
I'm pleased to announce here that I am now endorsing Remo Drumheads! If you'd like to know more, I've written a little blog article about my history with Remo products here:

https://davegoodman.com.au/remo-drumheads
Vater Drumsticks
I'm also pleased to announce here that I am now endorsing Vater Drumsticks! If you'd like to know more, I've written a little blog article about my history with Vater products here: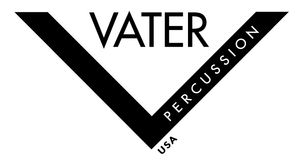 https://davegoodman.com.au/vater-drumsticks
Bosphorus Cymbals
I recently received a custom order from Bosphorus - the gorgeous 20" Master Vintage China cymbal. This piece sounds great!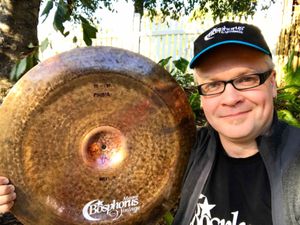 https://davegoodman.com.au/bosphorus-cymbals
2017 Sydney Drum & Percussion Show
I enjoyed presenting a clinic for Bosphorus Cymbals Australia in May at the inaugural Sydney Drum & Percussion Show. I'll soon be publishing a video of my clinic on my YouTube Channel, but for now, here's a little showreel of highlights the organisers made after the event: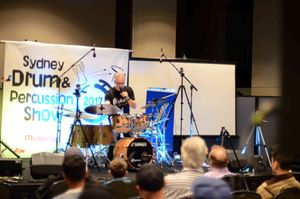 https://www.facebook.com/australianmusician/videos/vb.115351925192906/1458561904205228/?type=2&theater
Steve Barry Quartet Recording & Touring
I had the pleasure of recording new tunes for Steve's upcoming album, which looks like being launched in February 2018. It was one of the highlights of my life to learn and play this music in the fine company of Steve at the piano, Jeremy Rose on alto sax and bass clarinet, and Max Alduca on double bass. Steve's really onto something new with this compositional style that he developed during his doctoral candidacy at Sydney Con over the past few years.
We also went to Bali in August to play at the Ubud Village Jazz Festival with Nish Manjunath doing a wonderful job filling in for Jeremy. It was my first time in Indonesia, and I hope it's not the last. What a beautiful island! The festival organisers were very well-coordinated, and it was great to play there. I was lucky enough to chat with Gerald Clayton, Joe Sanders and Gregory Hutchinson from America for a little while in between sets. Check out Steve's site for more info.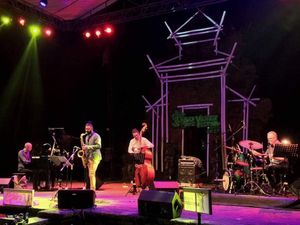 http://www.stevebarrymusic.com/
Ten Part Invention
Ten Part Invention played at City Recital Hall for the 2017 APRA-AMCOS Art Music Awards at which the band's founder, and original drummer John Pochée was awarded the 2017 APRA-AMCOS Lifetime Achievement Award for Distinguished Services to Music. John gave an hilarious acceptance speech, and the band keeps getting better and better with new music being consistently added to the book. Here's a photo of us at the awards, and a link to an article on John's award: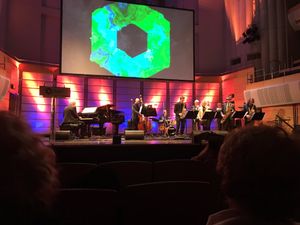 http://apraamcos.com.au/news/2017/august/art-music-awards-2017-distinguished-services-to-australian-music/
Workshop at University of New South Wales
I got an email from guitarist Eitan Moir earlier in the year - Eitan is pictured to my right in the photo below (I'm the old guy with grey hair!) - as he was interested in seeing some charts for my piece Dark Sun, and so I sent him some. Later on, I got a call from Sandy Evans who told me that a class of her students there were playing one of my tunes, and asked if I could go there to do a workshop with them on the tune. And so, in between soundchecking with Ten Part Invention doing the gig at City Recital Hall, I went over to UNSW with Sandy and chatted with these guys about music for two hours. They were an inspiring group to listen to, and they were playing Dark Sun as I arrived. Sandy and I stood outside in the hallway to listen until they finished, and I nearly fell over at how great the arrangement they'd come up with was - I would never have thought of those things! Thanks very much to Eitan and the guys for the inspiration!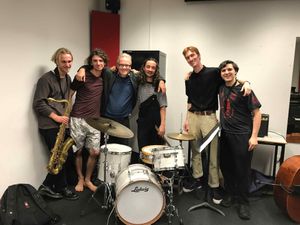 There are some nice gigs coming up with Sarah Sprowell, and with Cam McAllister's big band later in the year amongst other things, which I usually keep up-to-date at https://davegoodman.com.au/gigs.
That's about all for now. Thanks for reading! Until next time, stay well, and I hope music continues to inspire your life.
Bests,
DG
If you'd like this news delivered to your email inbox, please join my mailing list at https://davegoodman.com.au/signup and I'll send you a free high resolution download of my track Entelechies.