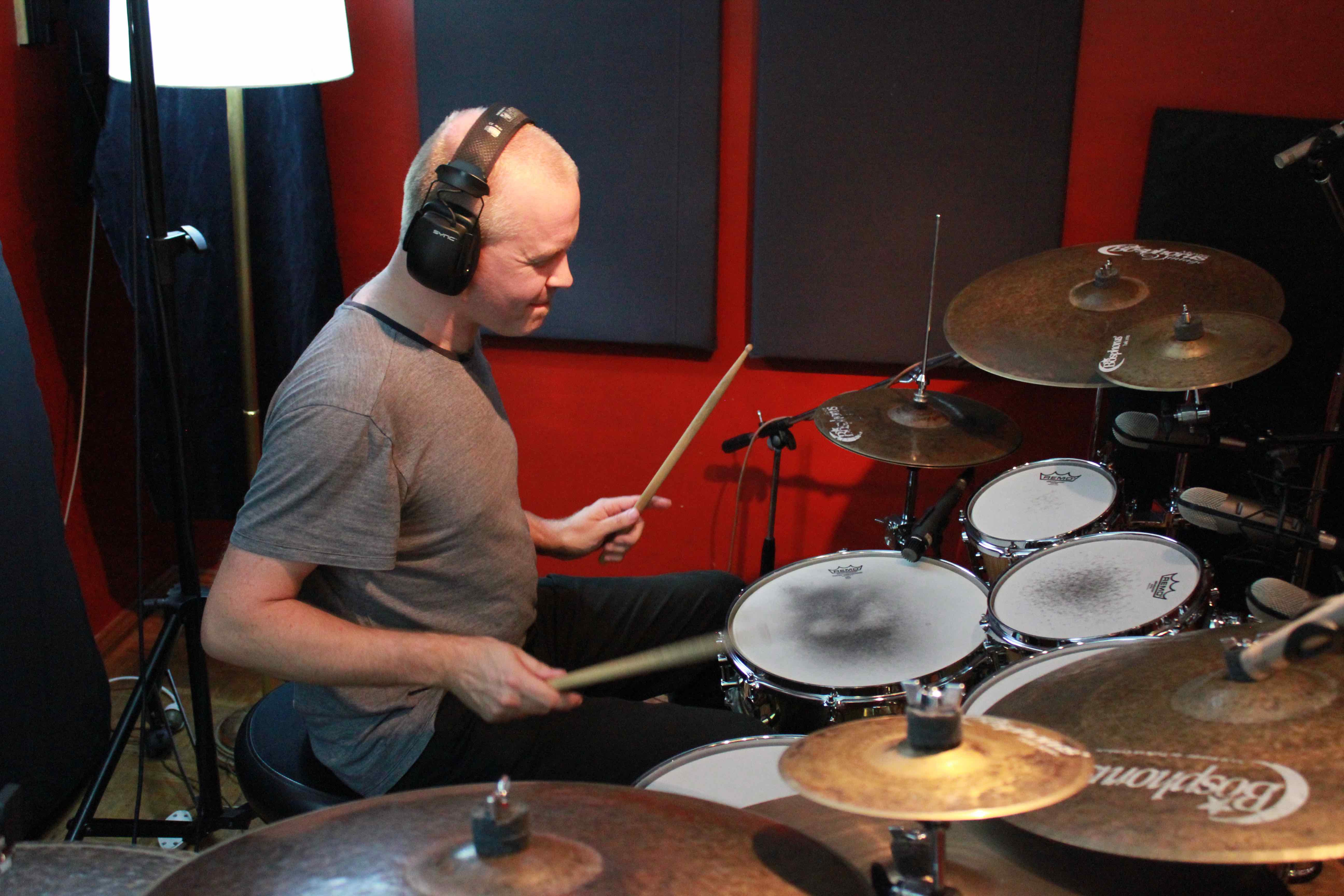 Dave is excited to announce that brand new track 'Entelechies' is now ready for the world's ears. And, by way of thanking his growing fan base, he's giving it away via free download to his mailing list subscribers.
"For a long time, I've wanted to create a platform that would allow me to give away some of my music to listeners," Dave says. 
'Entelechies' is inspired by a number of sources – from Frank Zappa and Genesis to Vinnie Colaiuta and Pat Metheny. "I've been interested in playing drums along with my own sequenced compositions, ever since I started checking out my dad's Genesis and Mike Oldfield vinyl LPs in the late 1980s," Dave explains. "Then, when I first saw Virgil Donati's Obsessive Rhythms video and heard Vinnie Colaiuta's solo album, I was hooked.
"Musically, I've also been profoundly inspired by Frank Zappa's work on the Synclavier, ever since hearing Jazz From Hell. And when I was studying for my doctorate, I learned a lot about Conlon Nancarrow's music for player piano. I love hearing those pieces. They are such elaborate compositions, deliberately designed to be impossible for any living performer to play."

More recently, Dave was deeply affected by a 2014 Pat Metheny performance at the Sydney Opera House. "I was very lucky to get a free ticket at the last minute," he recalls. "Pat and his Unity Band played along with a scaled down version of his new Orchestrion. I'd never heard anything like it. I also think it is the most complete and satisfying 'contemporary' concert I've ever heard at the Opera House. I've had Orchestrion on repeat ever since."
All of these influences and experiences have culminated in the writing of 'Entelechies', which represents the beginnings of Dave's own offerings in writing using technology to aid performance.
The track was recorded at Canberra's Hi-Hat Music Studio. "[Hi-hat owner] Mark Sutton is a great drummer, and he's been a friend of mine for about twenty years. I met [engineer] Greg Stott when I was at Hi-Hat giving a drum clinic a few years ago for Canberra Drummers Guild," Dave says. "I think they've got a great service going on, and so it was a no-brainer to record there. I'm super-happy with the beautiful sound they captured for me."
Dave will have more music coming your way this year – both sequenced and recorded with his new living, breathing quartet.
In the meantime, to hear 'Entelechies' for free, and to keep in the loop about Dave's upcoming projects, download your free track now!