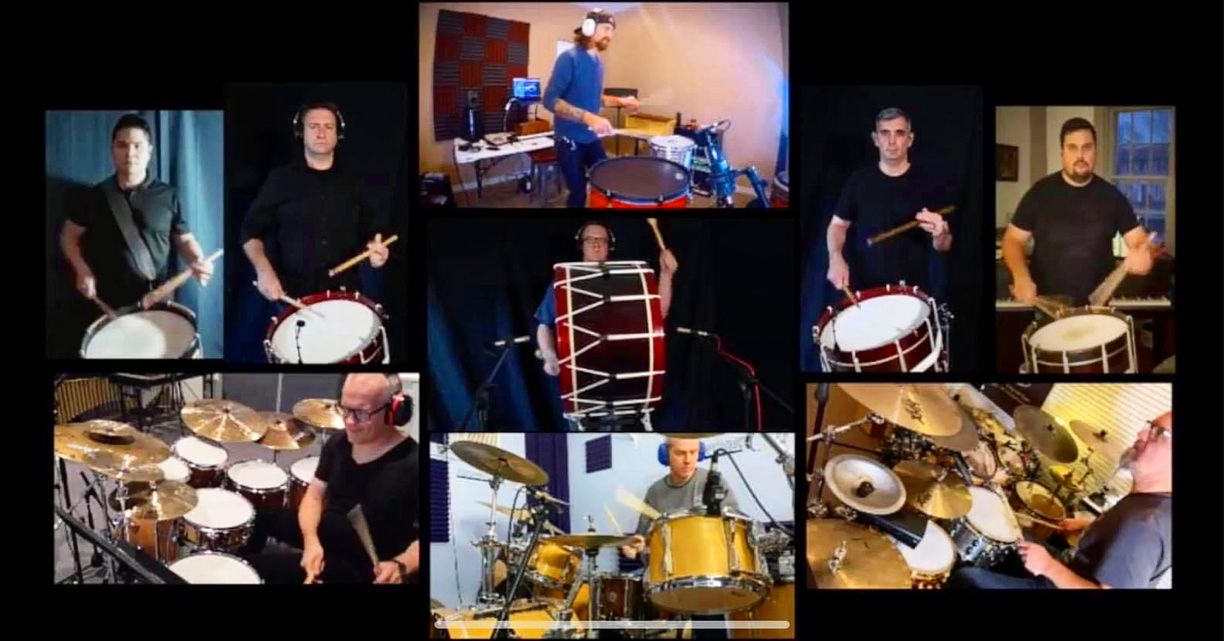 Happy New Year!
I hope you can join in to see and hear yours truly playing amongst the world-class talents of some new friends as seen here for "A Call To Arms & Arts" by The Washington Tattoo, which will stream from Washington DC, USA on:
Sun 3 Jan 2021 @ 4:00 PM (American Eastern Time)
Mon 4 Jan 2021 @ 8:00 AM (Australian Eastern Daylight Savings Time)
This will be the world's first "virtual tattoo", and I'm honoured and humbled to play some music on the drums in such illustrious company as this. The invitation came toward the end of 2020 from TWT president Mark Reilly. Mark is the lead snare drummer, and Sergeant Major of the US Army Old Guard Fife & Drum Corps, a group with the title of "official ceremonial unit and escort to the President of the United States". All of the marching snare and bass drummers on static display here are either current or former members of the Old Guard. On drumset, I trade solos with the amazing Bill Bachman (USA), and Claus Hessler (Germany) over a great percussion ensemble piece written by Cirque du Soleil's Kit Chatham who solos on percussion with us also. We're called Grooves of Service and it's been a great deal of fun - as well as a great deal of work - collaborating with everyone over three continents to get this thing together!
Grooves of Service are shown in the photo here (clockwise in the photo from top left): Josh Salazar (USA), Mark Reilly (USA), Kit Chatham (USA), Matthew Bell (USA), Brendan Mason (USA), Claus Hessler (Germany), Bill Bachman (USA), Dave Loyal (centre, USA), and me (Australia).
Also featured in the show will be the amazing talents of Seán Heely, Kevin Elam & guests; OzScot Highland Dancers (World-renowned dance team from Australia); The Steel Band of the Royal Dutch Marines; and SFC(R) KC Armstrong (US Army Band) and King's Cadence.
The Washington Tattoo is a not-for-profit charitable organisation, and, as such, everyone here has donated their time, talent, and energy for the cause, which supports military veterans and first responders.
Tickets are available for purchase for only $10 USD by following the links at:
https://www.thewashingtontattoo.com/online-show
I really do hope you're able to see our show, and I wish all the very best to you and yours for a great 2021!
Sincerely,
DG